Know more
about Bootstrap
Manufacturing products with top-quality materials that could withstand even the toughest conditions. Bootstrap is working towards becoming one of the leading sportswear brands in the market, known for its excellent quality, style, and performance.
About Us
Mission & Vision
CORPORATE RESPONSIBILITY
About Us
Bootstrap sports
Welcome to Bootstrap, where passion for sports meets exceptional quality and style. We are a
leading sports apparel brand dedicated to providing athletes and sports enthusiasts with
premium clothing that combines performance, comfort, and aesthetics.
At Bootstrap, we understand the significance of sport in our lives. Whether you're an elite athlete striving for greatness or a casual fitness enthusiast seeking comfort and style, we believe that the right apparel can make a difference. That's why we have meticulously designed and crafted our products to meet the diverse needs of athletes across various sports disciplines.
Our commitment to excellence is evident in every stitch, fabric choice, and design detail. We
work with a team of experienced designers and sports professionals to create innovative and functional apparel that enhances performance and endurance. We utilize cutting-edge
technologies and high-quality materials to ensure our products withstand the demands of rigorous training sessions and intense competition.
But our brand is not just about performance; it's also about style. We believe that athletes
should feel confident and empowered when they step onto the field, court, or track. Our apparel
is designed to make a statement, combining sleek aesthetics with bold colors and dynamic
patterns. When you wear Bootstrap, you represent more than just a team or sport – you embody
a spirit of determination, passion, and resilience.
We take pride in our commitment to sustainability. We understand the importance of protecting
our environment, and therefore, strive to minimize our ecological footprint. From using
eco-friendly materials to implementing sustainable production practices, we aim to contribute
positively to the planet while delivering exceptional products.
At Bootstrap, we value our customers above all else. We are dedicated to providing an
exceptional shopping experience, from browsing our website to receiving your order at your
doorstep. Our customer support team is always ready to assist you with any queries or concerns
you may have.
Join the Bootstrap community today and discover a world of premium sports apparel that
elevates your performance and style. Whether you're a professional athlete, a weekend warrior,
or a passionate sports fan, we have something for you. Embrace the power of sports with
Bootstrap.
Thank you for choosing Bootstrap.
Let's Move!
Mission & Vision
CORPORATE RESPONSIBILITY
Ganesh Sricharan
Creative Director
Srujan Somshekar
Sales Executive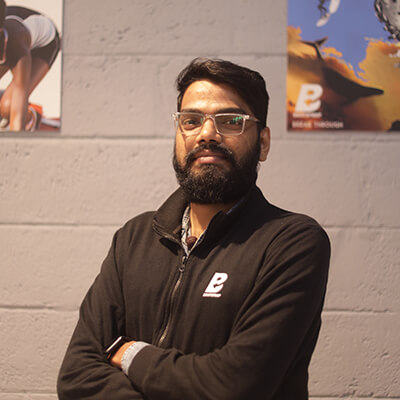 Prashant
Cheif Accountant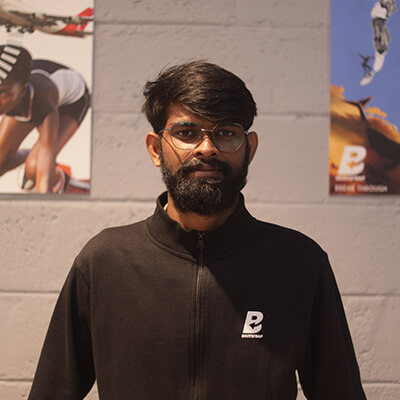 Gurunathaswamy Subramaniyam
Sportswear Designer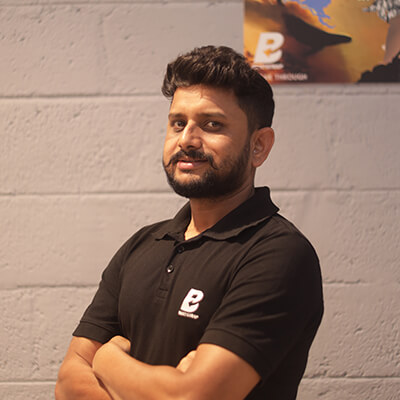 Manoranjan Nath
Head of Merchandising
Anjappa
Manager of Information systems